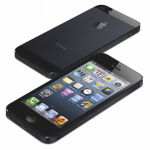 Another half hour and the event, at which the iPhone 5 is presented, starts. Apple has invited and the world is waiting for the next smartphone of the Americans. The rumor mill says that the upcoming iPhone will differ significantly from the iPhone 4/4S, flatter and also longer the iPhone 5 will be. In addition, LTE as data radio and probably the usual improvements in the camera.
LTE can still become problematic for Apple: the patent holders, including Samsung, are trying to obtain a sales ban, because Apple violates their patent in their opinion. But even apart from that, it is still unclear when you will be able to buy the iPhone 5 and at what prices it will be available. Various sources report that it will be available for order from Friday.
Several websites are covering the event in live tickers, including the PC Games Hardware. I'm also about to watch one of the live tickers and then decide if the iPhone 5 is a must-have or if the money is better spent elsewhere.
Update:
Apple has unveiled the iPhone 5, the rumors were right. It can be pre-ordered from September 14, and should be available from the 21st. iOS 6 will be released on September 19 for devices starting with the 3GS, but not for the iPad 1. The prices are the same as for the iPhone 4S, the iPhone 5 is available in white and black.