The Bundestag today passed an amendment to the Telemedia Act, which is intended to abolish the "Stoererhaftung" (Breach of Duty of Care) for private, free WLANs.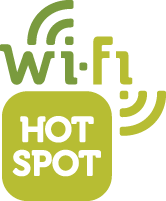 The change in the original can be read on here - the governing parties are celebrating this decision as a major step forward in the use of WLAN in Germany. In contrast to the past, offences committed via a publicly provided WLAN will no longer be blamed on the owner of the connection. This means that the so-called "provider privilege" also applies to private users.
The opposition as well as various network activists are sceptical whether the amendment to the Telemedia Act will have the desired effect: the expressed will to avoid warnings is not anchored in the law itself, but only in the accompanying explanatory statement. However, unlike the actual law, this is not binding for judges.

The fear now is that, at least for a while, warnings will continue to be sent to the owner of the connection, even if he cannot be held liable in the further course of the case. CDU politician Thomas Jarzombek opposite Golem.de: "There is no longer any valid claim for a warning. Over."
Whether now really the big boom of free WLAN networks or whether users in Germany are still too sceptical after years of warnings, we will show the time. In any case, it is important to use a router for an open WLAN network that can create its own guest WLAN under its own SSID, so that visitors cannot access their own network.
For my part, I will refrain from creating a public WLAN for the time being - although the application purposes of a combined WLAN-internet connection with all neighbours could realize a really exciting bandwidth here. At least load-balancing over the different WLAN networks would be an exciting application possibility.