With Mac OS X "El Capitan", Apple introduced System Integrity Protection to help ensure security. However, this system is disabled on some Macbooks now shipped.
Why Apple does not activate the security system consistently or if there is a bug is open, but you can simply activate it yourself. First the Macbook must be booted with "cmd + R" into the recovery mode. There you can then start a terminal via the utilities.

There you can activate the "System Integrity Protection" with the following commands:
csrutil status
should provide information whether the system is active or not. If it is not active, you can activate it with
csrutil status
activate. This means that only certain applications can change the system files, which can cause problems with some programs, but overall means more security for the entire system against malware. More information on this can be found at macwelt.com.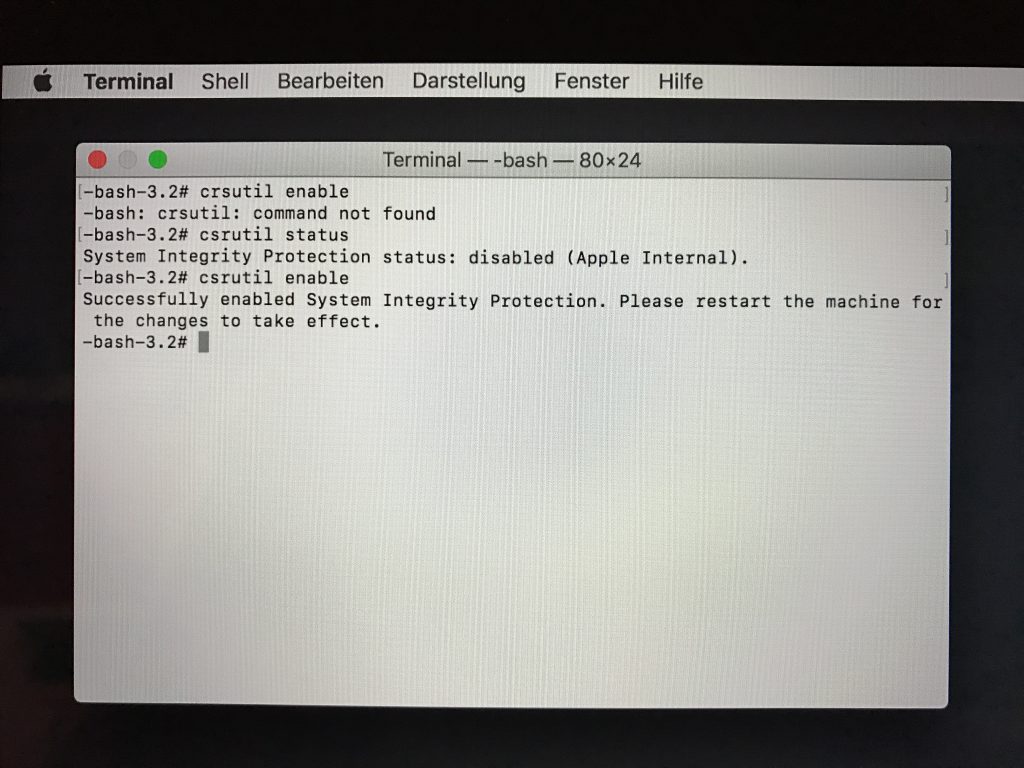 For an overview of the adapters needed to connect a 2016 Macbook Pro to existing hardware, see www.mac-adapter.de.