If you have a MacBook, you may know the problem: if you want to clean the keyboard (which may be necessary from time to time), it is difficult because you always create unnecessary inputs. Also, the Mac does not stay off because a keystroke wakes it up.
The developer of the tool BetterSnapTool has created a small app that solves this problem: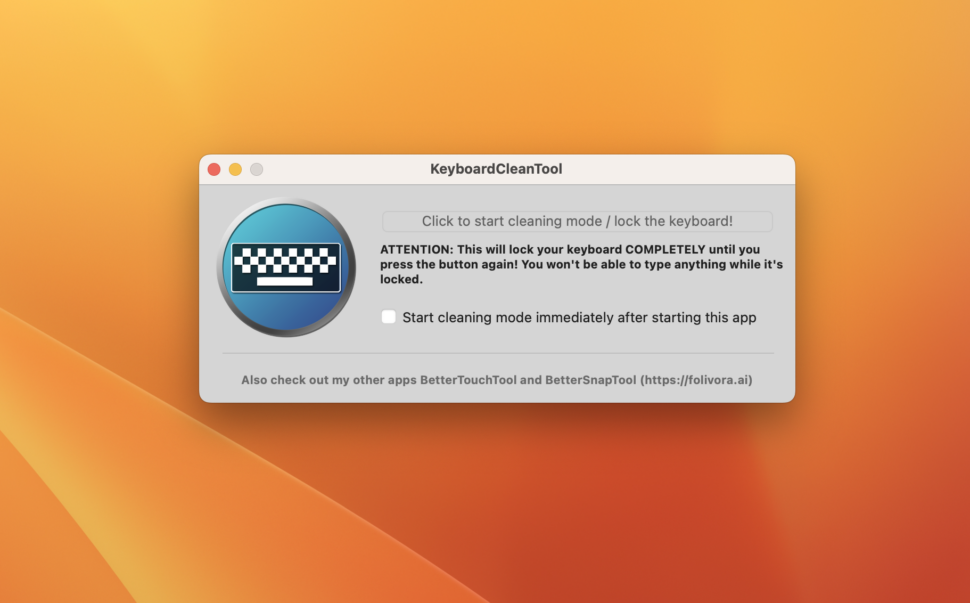 After the download, the tool requires a few access rights to the operating aids, after which it can simply be started. Apple has not approved this tool for the App Store, the download can be done directly from the developer.
Whether you need the tool everyone must decide for themselves, I found it handy to be able to clean the keyboard of my MacBook in peace, without the keyboard inputs lead to all sorts of starts or writes.