Who by means of DisplayCAL and a colorimeter like a datacolor Spyder 5 If you want to calibrate an external monitor on a Mac with Apple M1 (Pro & Max are also affected), you will quickly run into the problem that DisplayCAL does not recognize the external display. The solution for this is simple.
DisplayCal uses the Argyll Color Management System, short ArgyllCMS. However, DisplayCal comes with an older version of ArgyllCMS that is simply not yet able to recognize the external devices on the M1. With the current ArgyllCMS version (2.3.0 at the time of this writing) the problem is solved and DisplayCAL can be used.
Getting DisplayCAL to use the newer ArgyllCMS version is quite easy:
Download DisplayCAL and install
The current Download ArgyllCMS version and unpack
In DisplayCAL the path to the ArgyllCMS executables can be selected, there select the new ArgyllCMS version
The external display should be recognized normally and the calibration can be performed.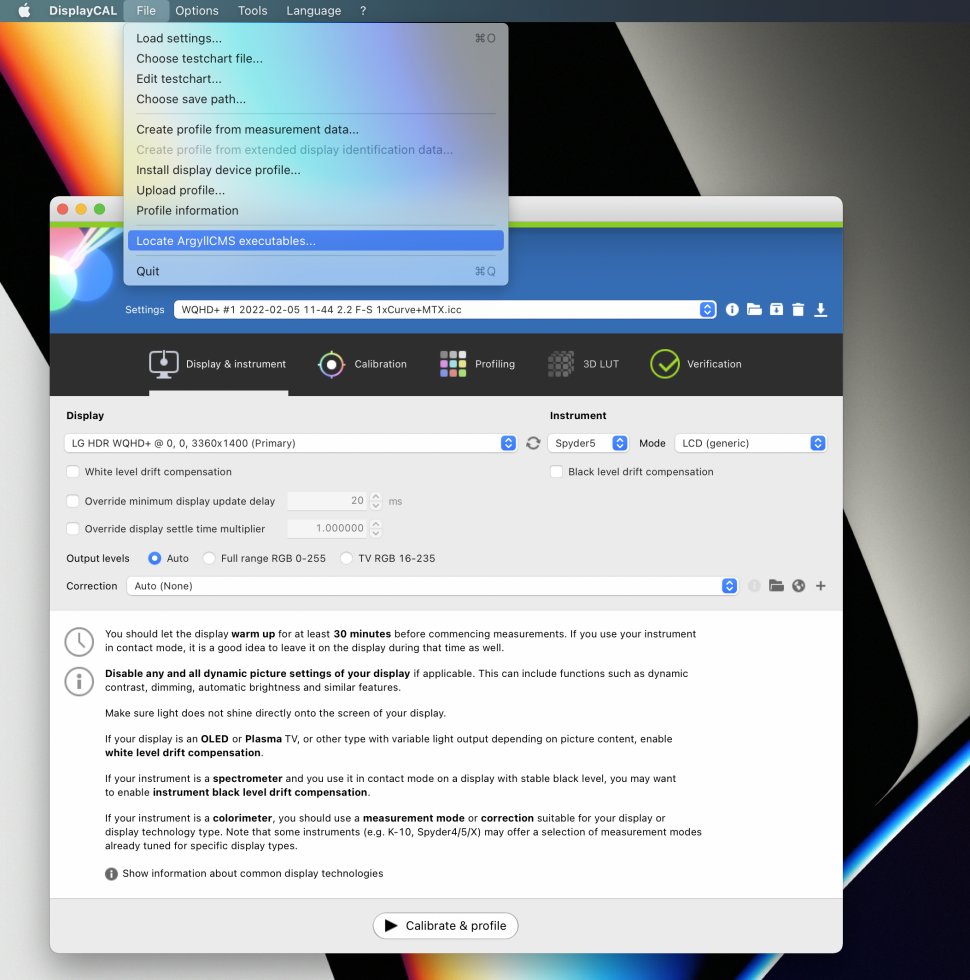 After successful calibration, the color profile is available for selection and can be used: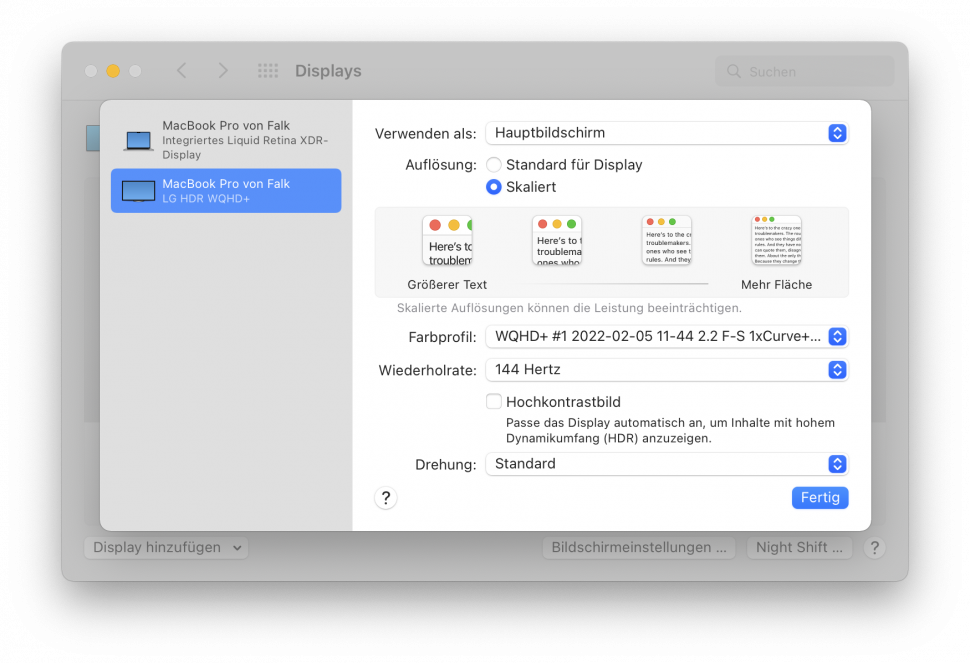 In some posts about this solution there was problem with the execution rights for the ArgyllCMS executables, this problem did not exist in my case. If there is a corresponding error message, the files must be provided with appropriate rights one by one.