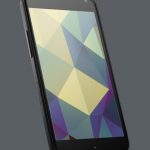 Like t3n.de reportsGoogle co-founder Larry Page, when announcing the financial results, commented on the availability of the LG Nexus 4: "Google and LG are working hard to improve the availability of the Nexus 4. From mid-February, the smartphone, which was already introduced in November and should actually be available, should finally be available for purchase without any problems.
The LG Nexus 4 offers a lot of performance for the money: quad-core CPU, 2 GB RAM, 4.7-inch display and a solid finish with a glass back. Although there are also disadvantages, like the built-in battery and the missing memory card slot, the 16 GB version is still a very exciting offer for 349 Euros.
In summer, however, the next smartphone from Google is expected to come: the Motorola X Phone. New materials will be used, the battery life will be generally improved and Android 5.0 will be used. There were no details about this yet.
Update of 29/01/2013: the LG Nexus 4 is back in the Play Store.