With FreeNAS 10 there are some basic changes, including docker support. The new version is now in beta: not yet ready for production use, but far enough to evaluate the main features.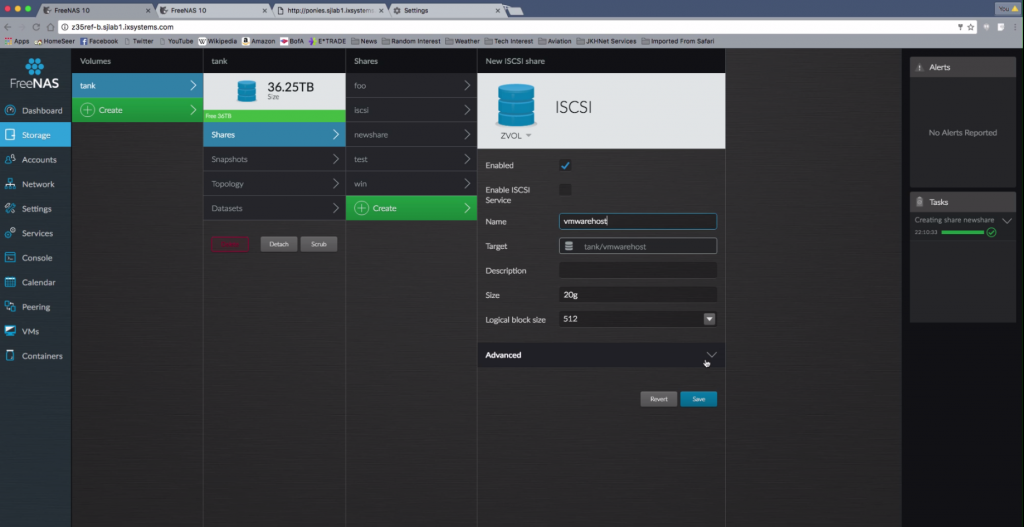 FreeNAS 10 is already in development for over a year and still in the BETA phase - the reason might be the pure amount of innovations the development team wants to include. Besides an updated base, the handling of "plugins" is also being redesigned. In contrast to the past, the focus is no longer on jails but on docker containers or virtual machines. The latter can then also run desktop operating systems such as Debian or Ubuntu and thus offer the possibility to use a variety of software. Corresponding templates for supported VMs can be found at GitHub.

The actual FreeNAS is still based on FreeBSD, with ZFS as the filesystem, and thus supports all the features that are important for a NAS:
Snapshots
Deduplication
(Software) RAID-5 (RAID-Z1)
Automatic data error correction
De facto no limits regarding data volume and file size
The hardware requirements will of course increase in part if complete operating systems are virtualized. To what extent the corresponding CPU techniques are supported is still open, potentially newer CPUs with corresponding virtualization support will benefit.
Docker container will give you access to a much larger software repertoire, so a NAS with FreeNAS 10 will be really flexible. Nevertheless, FreeNAS remains a system for enthusiasts in the private environment, the simplicity of a Synology Disk Station is still not achieved (which is not the goal at all). I currently use a HP Microserver Gen8 with Intel Celeron 1610T and 16 GB ECC-RAM - this should also be ready for FreeNAS 10.