If you want to use an Aquaero 4.0 from Aquacomputer with a Z170 mainboard, you will face the problem that the fan control is not recognized. The solution is simple.
With the already somewhat older, but still powerful fan control Aquaero 4.0 four fans can be controlled depending on up to six temperature sensors - perfect for water cooling after most motherboards are overstrained with the clean control. Another advantage: all settings can be stored in the Aquaero and work completely independent of the mainboard or operating system. Meanwhile there are new versions available, but an upgrade for existing Aquaero 4.0 users is not mandatory.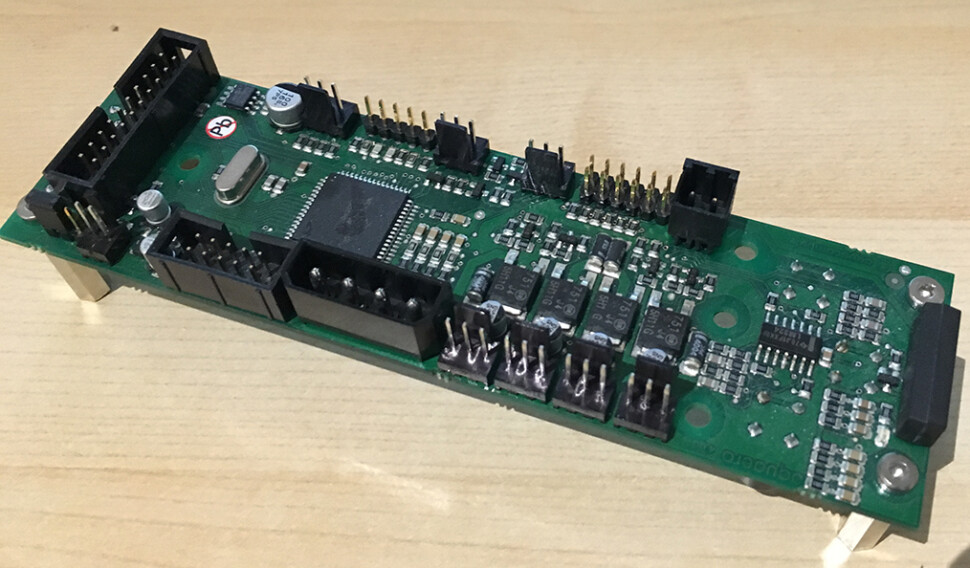 The only problem: newer Intel chipsets do not harmonize with the Aquaero. The problems occurred first with the Z68 chipset, here there was an update from Aquacomputer and a corresponding thread, the Background information on this problem delivers.
With the current Intel Z170 chipset the fix is not enough: no trace of the Aquaero after everything is wired correctly. The solution is quite simple: most current mainboards have an additional chip for USB 3.1, which is not solved by the chipset. Here an additional chip from ASMedia is used. Here the Aquaero 4.0 can be connected without further ado - even USB 3.1 is still backward compatible with USB 1.1.
The only problem: the Aquaero's connection cable requires an internal USB connector, which is not available on the ASMedia chip. There is a solution in the form of a simple adapter cable, which realizes a plug A to post connector: Inline® USB 2.0 adapter cable plug A to post plug, 0.4m for 6.19 Euro at Amazon.