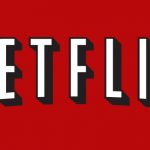 Netflix is officially not available in Germany - if you still want to enjoy US series, it's easy with an Android box like the myGICA ATV1200 realize.
First you need a Netflix account. For me it worked with a German credit card, but in case of doubt there are instructions and solutions. Once you have done that, there is still the problem that Netflix does not easily stream to Germany. VPN with an outgoing server in the USA would be a solution, but usually costs money. The simple approach: Hola (hola.org) on the Android box and use the Hola-Unlocker. The service is free of charge, and unlike classic VPN solutions, not all traffic is redirected, but only the requests that are necessary for the streaming to work.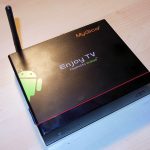 Once Hola is installed, the next hurdle is to install the Netflix app. Unfortunately, this does not work via the Playstore due to country restrictions. The XDA-Developers-Forum offers the solution in forum of a Threadswhich even provides different variants of the Netflix Android app. In my test, the ATV1200 box had no problems with the APK, which provides up to 3,850 kbit/s bitrate - but you might have to experiment a bit here.
The result: easy and hassle-free access to the really large Netflix library and playback on your TV without having to rely on other sources such as One-CLick Hosters. Nevertheless, the legality of using Netflix in Germany is not without controversy - after all, Netflix is trying to discourage German users from using it. So far, however, it is not known that the use of Netflix would be prosecuted in any way, in contrast to the acquisition of films via classic file sharing. Unfortunately the real alternatives are missing in Germany, even though Watchever is on the right track.