Xiaomi offers with the Mi A1 a mid-range device with Android One - updates & LTE band 20 included.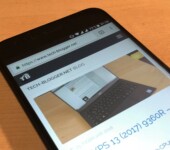 Until now, smartphones from the Chinese manufacturer Xiaomi have had problems supporting the LTE Band 20, which is used by many network operators in Germany. With the A1, there is now also an international version that is sold directly in Germany.
Technical data
Octa-core Snapdragon 625 processor, max 2.0 GHz
Adreno 506 graphics 650 MHz
4 GB RAM, 64 GB memory
WiFi 802.11a/b/g/n/ac, 2.4GHz & 5GHz
GPS, AGPS, GLONASS, BEIDOU
Performance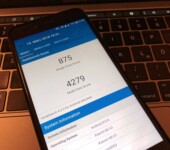 The Snapdragon 625 offers a Cortex-A53 Octa-Core processor with a maximum of 2 Gigahertz clock speed, the X9 LTE modem supports 4G+ (Category 7) with a maximum of 300 Mbit/s downstream and 150 MBit/s upload. For everyday tasks the performance is completely sufficient. In Geekbench 4 the SoC achieves values of 875 in single core and 4279 in the multi-core benchmark. Devices with the likewise older Snapdragon 820 achieve values of around 1,600 points in the single core and 4,000 points in the multi-core benchmark - for apps that do not benefit from multiple cores, the Snapdragon 625 is therefore slower.
For comparison: an iPhone X, which is at the top end of the performance ladder with the A11 Bionic SoC, achieves over 4,000 points in the single-core benchmark and over 10,000 in the multi-core - but also costs almost 1,000 euros more than the Xiaomi mi A1.
Camera
Xiaomi uses a dual camera with two 12-megapixel sensors and one wide-angle lens with an aperture of f/2.2 and one telephoto lens with f/2.6. Of course, the quality of a high-end device is not achieved, but in good light, it is possible to take decent pictures.

Updates: up-to-date with Android One?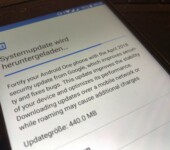 Googles "Android One" program lists the Xiaomi Mi A1 as an official device: updates to the current Android version should be guaranteed for two years. Android "Oreo" 8.0 has been delivered, the current version 8.1 is not yet available. Security updates seem to be delayed a few weeks, the March 2018 update was delivered on March 25, 2018.
Time will tell how Xiaomi's update policy will affect upcoming updates. Until now, the Chinese manufacturer's devices were not necessarily known for quick updates to new Android versions.
Battery life
The battery with a capacity of 3080mAh easily lasts throughout the day under normal use - those who do little with the smartphone will get runtimes of 3-4 days (always depending on the reception and whether WLAN is used or not).
Xiaomi Mi A1: Conclusion
For less than 200,- Euro you get with Xiaomi Mi A1 A lot of Android smartphone for the money: the Snapdragon 625 offers enough performance, the 5.5 inch display has a high enough resolution with Full-HD. If Xiaomi now manages to comply with the update rules introduced with Android One, the A1 is a clear recommendation to buy.