With FreeNAS 10 "Corral" a new system for virtual machines has been integrated. A template: Debian 8.4.0.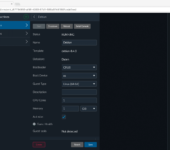 Since a FreeNAS server is active most of the time anyway, you can easily replace a Raspberry Pi using the virtual machine feature. In addition, performance demanding applications like an OpenVPN server or a VPN gateway simply implement.
The setup is simple: there is a list of templates for different operating systems, including graphical distributions such as Linux Mint. Windows as a guest would also be possible, but an external medium is required and installation is not possible with a ready-made template. The possibility to use virtual machines results in a wide variety of application scenarios:
"Pi Hole": Adblocking via DNS server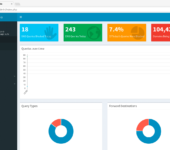 For example, one use of Debian in the virtual machine running FreeNAS is to be used as an ad blocking DNS server. You can configure this yourself, or "Pi-Hole" use.
Actually the software is intended to be used with a Raspberry Pi, but it also works fine with the x86 Debian.
FreeNAS OpenVPN Server
To get access to the home network, store data and use the Pi-Hole functions, a OpenVPN server on. The same virtual machine can be used here, the configuration was first-class at Digitalocean described.
The iPhone can then be used, for example, to access data in the home network or to route all Internet traffic encrypted in an insecure WLAN over your own connection.
In the near future I will try out various other applications, for example, a complete web server could also run on the NAS to get a local test environment.