Although it was previously possible to use the Telekom LTE network with a Congstar contract card, this is being restricted in more and more tariffs. The new rates now include faster 3G Internet, but still no LTE.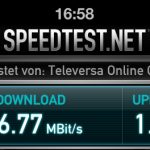 Unlike the other network operators (according to the Merging of o2 and Eplus remain only two competitors), Telekom refuses to allow the low-cost brands access to the LTE network ...you'll get. Teltarif.de has inquired on the subject Congstar LTE and get only one negative answer: within the framework of the "brand strategy" remains LTE only available at the Telekom main brand.
In addition to faster latencies (since the modern network is not as busy and allows lower pings for technical reasons) LTE also has advantages when it comes to expansion over a large area: especially in rural areas, Telekom relies on LTE expansion and leaves the UMTS network as it is. For end customers without LTE contract only EDGE remains as an alternative, which is associated with significantly lower data rates.

The subject Congstar and LTE use is the subject of intense discussion in the community of interested users - Telekom actually seems to be missing the opportunity here to make its own well-developed LTE network available to a broad customer base. Whether it is sufficient for the premium brand to offer LTE at correspondingly higher prices to refinance the network remains to be seen. Perhaps the migration of customers will cause those responsible to rethink. At the moment - at least if one is speculating on possible LTE use - one can only advise against the Congstar tariffs. Where 3G is expanded, you can get up to 21.6 Mbit/s if you one of the new Congstar prepaid tariffs has chosen.