Netflix has been a popular choice when you wanted to legally watch US series as soon as possible after they were released - using a proxy or VPN, you could pretend to be a US user.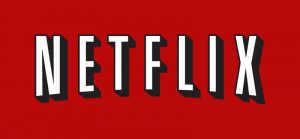 In response to pressure from the film industry, Netflix wants to increasingly exclude access via VPN providers in the future. At first it seems that the new blocks will be implemented in Australia - at least there is a corresponding report from the Sydney Morning Heraldsthat refers to a VPN provider.

Apparently Netflix also uses Technologies of the film industry to enable access via proxies and VPN or other Unblocker services to avoid. De facto it is a cat and mouse game: upgrade Netflix, catch up with the different providers or find new solutions to make the service believe that you are in the USA. Previous solutions like the use of a VPN gateways based on Raspberry Pi will no longer work without further ado or only if the respective VPN provider has already found a solution.
Critics now argue again, of course, that Netflix would drive users into the illegal file-sharing networks. But actually it is the film industry that has the most leverage here: Netflix has only one choice: either show more in one country or risk collaborating with rights holders worldwide. So even if Netflix wanted to, it would not be possible to offer the entire program to all users. This may be negative and incomprehensible for the individual, but in the overall view it is unfortunately the current "state of affairs".