If you are planning a holiday in Australia and want to stay reachable or make cheap local calls, you can opt for a Telstra prepaid package.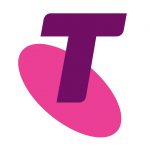 Making calls outside Europe with a German mobile phone contract can quickly become very expensive: at Congstar for example, the telephony minute costs 1.59 euros, one is called even more. SMS and straight internet are also very expensive. A viable alternative: a Australian prepaid SIM card.
As in Germany, there are from Telstra in Australia prepaid packageswhich are also offered by various retailers in this country. This is very practical, because then you do not have to fight through the quite diverse tariff options on site (there are currently a total of five different basic tariffs in the prepaid area at Telstra).

The procedure for ordering a Telstra SIM card for Australia is very simple: first go to the appropriate shop, for example Australia-Maps.com, order a starter kit. Currently you get a nano SIM card with A$ 30,- credit for 39,90 Euro. The card can be activated easily from Germany, as an address in Australia you simply enter that of a hotel or other accommodation.
Important to know: the credit has only a limited validity, which activates the card first. You have 60 days to use up the credit. If you book data packages (here, for example, the 1 GB package for A$ 39, -), they each have their own validity, usually 20 to 30 days from booking. Therefore, you can use the entire activation process for the Mobile phone calls in Australia from Germany, but should not do this too long before departure, so that the credit does not expire.
Once activated, the SIM card also in Germany, then logically in roaming. You have to make sure that roaming is also available for Australian prepaid customers is not exactly cheap: good A$ 3,- are due for a megabyte of transferred data, other things like SMS and telephony are also very expensive. But the roaming is enough to your own Australian phone number with +61 as country code and try out whether everything worked with the activation.
In Australia, this method allows you to use your mobile phone normally, including the internet. This can be useful to plan tours on site or to check weather reports - and of course to make the one or other Facebook post. More information is available directly from Telstra.