Apparently, the Darknet is haunted by apparently functioning access data of Telekom customers. The Bonn-based company calls on customers to change their passwords, but denies a server hack.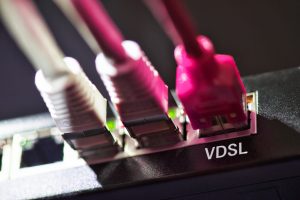 The origin of the data presumed by Telekom is phishing attacks - an attack on the servers is not supposed to have taken place. According to the Darknet data, the Communication from Telekom access data for accounts with other companies are also traded. Deutsche Telekom has not disclosed which of these are - but has filed a complaint and informed the relevant authorities.
On the basis of 90 data records, Telekom has verified that the access data are genuine. It was not explained how this was done, perhaps it was data from Telekom employees who provided their data for a corresponding check. Another possibility would be the matching of hashes, these can be matched even without knowing the correct password.

A total of between 64,000 and 120,000 data records are to be in circulation. In relation to the number of Telekom customers, this is only a fraction, which indicates that there was no server crash. Telekom uses the "opportunity" to point out that passwords are changed regularly. Here the magenta giant is right, of course: not only a sufficiently complex password away from "123456" is important, but also frequent changing.
At least as important access data as for Internet access, where e-mail accounts and telephone settings are usually also linked, should be changed at intervals of about 3 months. And: here a unique password should be used, which is not used for other services.